Sketching Templates
Get ideas out of your head and onto paper quickly with this colossal collection of printable templates.
Forget the fancy tools for a bit
There's nothing like pen and paper for removing barriers and letting your ideas flow. Whether you want to explore a bunch of different directions quickly or sketch out a single concept in more detail, these Sketching Templates come in an assortment of shapes and sizes for any situation. Ready to print and use from the start, you can also customize these templates within Sketch to add your own branding and helpful grid guidelines.
Templates include:
Device outlines or boxes from one up to eight per page;
Optional space for notes on each concept or screen;
Optional headers for project details (and your own branding), and;
Optional dot grids or line grids as helpful guidelines;
Tailored for variety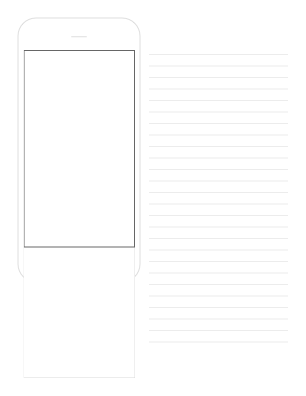 Phone
Sketch your next mobile app or site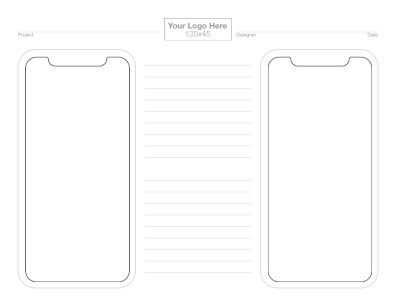 iPhone X
Embrace the notch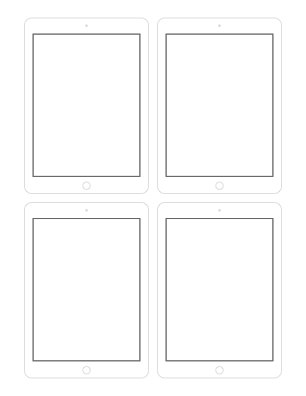 Tablet
Compose richer handheld apps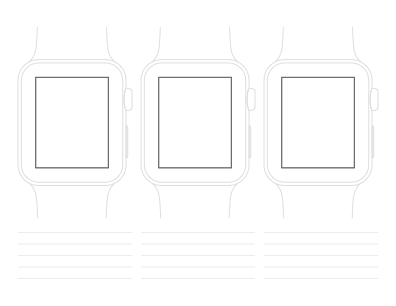 Apple Watch
Fashion new wearable interfaces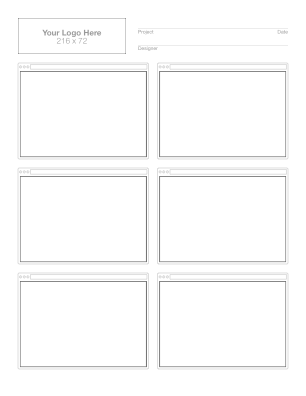 Browser
Design for the web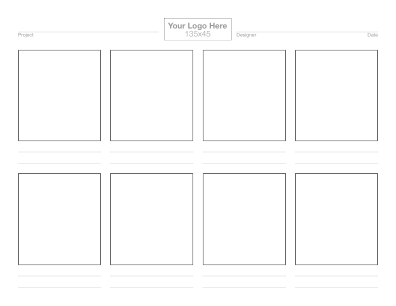 Plain Squares
Explore ideas of any shape or size
Zoom in a bit
Add your brand

Place your logo in header symbols to apply your own brand across templates with headers.

Project details

Optionally add meta details to your sketches so you can annotate and find them later.
Optional grids

Sometimes we all want a little extra guidance to draw straight lines or estimate spacing.

Space for notes

Templates come with or without lines to add notes and details about each sketch.
Like what you see?
There's more where that came from. Lots more! The UX Compendium is a cohesive collection of useful templates and libraries for Sketch to round out your design process beyond the UI.