Scenario Comics
Convey your users' stories as they encounter everyday problems and use your product or site to overcome them.
Tell your users' stories
There's more to the experience than an interface. Scenarios can help you explore and understand your users' environments, emotions, and motivations as they face the problems you are working to help them solve.
Scenario Comics help you convey those stories visually so that stakeholders, clients, and team members get a glimpse into the user's life and empathize with them more easily.
Start with the persona
Tons of hair styles

Choose from long, medium, or short hair styles — even various coverings — to give each persona a distinct look.

Diverse

Select from a wide range of skin and hair colors to accurately portray just the right persona.
Emotional

Mix and match distinct facial elements for a nearly infinite range of emotions.

Fashionable

Dress your personas up or down with a generous wardrobe of inner and outerwear in a rainbow of colors.
Set the scene
A person with a pink mohawk wearing a grey hoodie is standing in front of a plain light purple background with an angled block of light at the top.
Our hero of the pink mohawk and grey hoodie has gone outside to stand in front of a city skyline.
Getting hungry, our pink-mohawked chef-to-be is excited to explore the culinary arts in a kitchen.
In a surprise twist, our magenta-mohawked hero explores the hangar of a SpaceX space shuttle (from a copyright-free stock photo on Pexels).
Add some touchpoints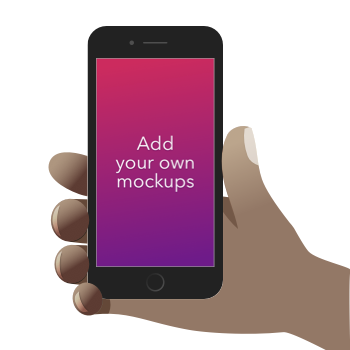 Phones
Add your own mockups to devices to explore how personas interact with your product.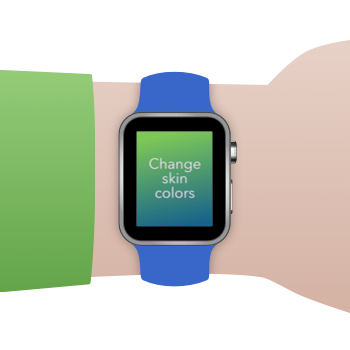 Wearables
Change skin and clothing colors (including watch bands) to match your personas.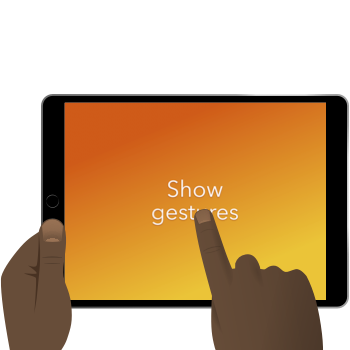 Tablets
Choose from different gestures to illustrate how personas interact with your product.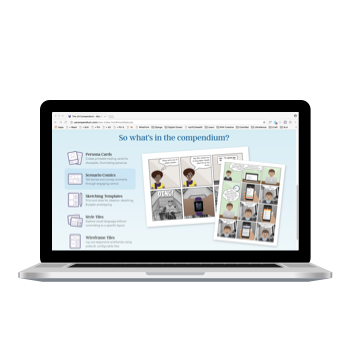 Computers
Show how your site, app, or product might look on a laptop or desktop computer.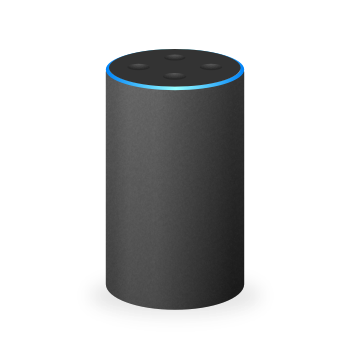 Voice Assistants
Depict talking with voice assistants of various flavors to explore conversational design.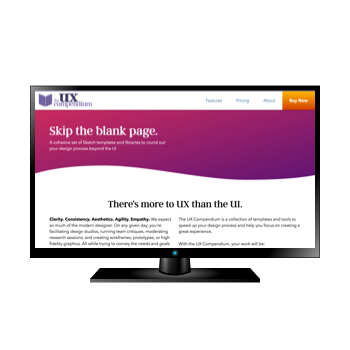 TVs
Even capture how your personas might interact with a television interface.
Like what you see?
There's more where that came from. Lots more! The UX Compendium is a cohesive collection of useful templates and libraries for Sketch to round out your design process beyond the UI.